South West Transit Association
2023 Annual Conference & Expo Speakers
Mark Aesch, CEO - TransPro Consulting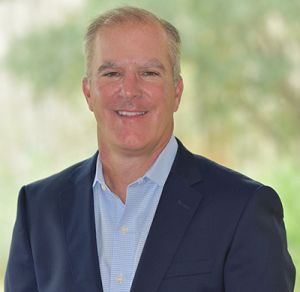 TransPro Chief Executive Officer Mark Aesch is a big picture thinker who passionately believes that public sector agencies can operate as efficiently and as focused on meeting customer needs as private sector businesses. Mark leads his team in guiding organizations across North America to new levels of excellence with innovative performance management programs and platforms including the nation's first and only TransDASH digital dashboard.
Mark is an International Coaching Federation (ICF) executive coach and a dynamic keynote speaker. State departments of transportation, municipalities, public sector associations, and state governments have all turned to Mark for his insightful and engaging teaching style.
He is a best-selling author of the business book "Driving Excellence," published by Hyperion in 10 countries, which details the concept of managing a public sector agency with a private sector mindset at the regional transit system in Rochester, New York. His second book, "Saving America: 7 Proven Steps to Make Government Deliver Great Results," expands on the principles and strategies that make organizations successful.
Mark's efforts to drive change in public sector management have been reported on in the New York Times, the Wall Street Journal, the Washington Post, on Fox National News, CBS Morning Show, CNBC, Bloomberg Radio and TV, the Lou Dobbs Show, National Public Radio, and many other media outlets.
Mokhtee Ahmad, Administrator Region 7 - FTA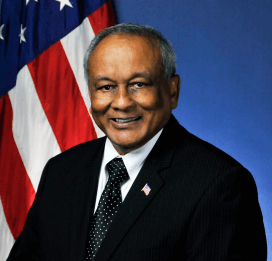 Mokhtee Ahmad begins his 25th year (November 8, 2022) as the Regional Administrator of the Federal Transit Administration Region 7 – Missouri, Iowa, Nebraska, and Kansas (MINK Region).
Prior to joining FTA, he spent 20 years working for the state of Kansas in the Division of Budget, Department of Administration, as a Financial Economist and State Demographer for 5 years, and with the Kansas Department of Transportation Division of Planning for 15 years.
He also taught Economics and Business Statistics at the University of Tulsa (TU), University of Nebraska Omaha (UNO), Washburn University, Topeka, KS, and at Iowa State University (ISU).
Alexandra Aitkin, Communications Specialist - South West Transit Association

Alexandra Aitken, a born and raised New Yorker transplanted to the south 9 years ago. Graduating from Hofstra University in 2009 with a degree in Public Relations with a dual-minor in marketing and political science. I have served as a part-time Communications Specialist for SWTA for over 2 years, while also serving as the Director of Marketing for a private company in Baton Rouge, Vice-Chair of Young Professionals for the National Home Builders Association, and Social Media Specialist for the Zachary School Board. Prior to joining SWTA, I served as the Communications and Web Manager for the Capital Area Transit System for five years. For the past thirteen years, I have had the privilege of spearheading comprehensive public relations campaigns for clients ranging from transit, government, housing, education, food and beverage, family products and services, fashion and consumer products, and the most complex of all, other people. My husband, two dogs, and 10,9, 8-,7- and 6-year-old live in Zachary, Louisiana. When I'm not working, you can find me cheering on the sidelines of one of my kids' games or beating them at a round of Uno.
JD Allen, Executive Vice President - Alliance Transportation Group, LLC.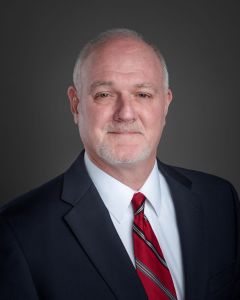 JD is a professional transportation planner with more than 32 years of experience and expertise in all aspects of urban mobility planning; performance based prioritization; human services transportation coordination; transit safety and security oversight; public and stakeholder outreach; land use impact analysis; and federal compliance for States, MPOs, and transit agencies. He began his career as a Metropolitan Planning Organization (MPO) planner and later became the MPO Director for the Lake Charles Urbanized Area and Executive Director of the Regional Planning Commission.
As early as 1997, JD developed the first performance-based project selection process for the Lake Charles MPO. JD is a proven project manager with extensive experience in both the public and private sectors and has led teams aiding MPOs, states, cities, counties/parishes, and transit providers throughout the US. Additionally, he has worked on and managed 25 MTP projects in the past 10 years. He has also managed and personally provided substantive technical contributions to projects that encompass transit analysis and plan development, large scale data collection efforts, and demographic updates.
JD is an accomplished facilitator with a demonstrated ability to communicate, motivate, and build consensus among diverse groups. He always works to build alliances, analyze possibilities, and create innovative solutions in an effort to make lives better.
Jeff Arndt, President & CEO - VIA Metropolitan Transit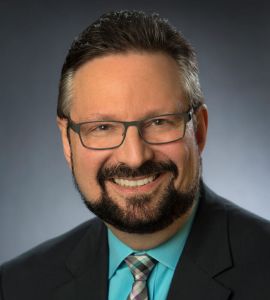 Jeffrey C. Arndt is the President and Chief Executive Officer of VIA Metropolitan Transit. VIA provides transportation services to the fast-growing city of San Antonio, identified as the 7th largest city in the United States.
Arndt joined VIA in February 2012 as Deputy CEO/Chief of Business Support Services. He has served the transit community for over 40 years and has a broad range of expertise in operations, planning and finance. He is continuously working to improve the livability and sustainability of the region through development of attractive mobility choices.
Since joining VIA, Mr. Arndt has focused on improving service and introducing innovation. With funding assistance through the City of San Antonio, he has been able to expand the high frequency bus network from zero routes in 2012 to about a dozen routes in 2019. Other improvements include conversion of the bus fleet to compressed natural gas, introduction of free Wi-Fi on all VIA buses and VIAtrans vans, and successfully piloting Mobility on Demand service to replace poorly performing bus services.
Arndt previously worked for Houston METRO for 25 years and achieved the position of senior vice president of operations/chief operating officer before moving on to the Texas A & M Transportation Institute (TTI).
Arndt spent five years as a research scientist/research specialist at TTI. Arndt holds a M.A. in Public Administration from the University of Houston and a B.S. in Civil Engineering from the University of Notre Dame. He currently serves numerous local and regional Boards, including the San Antonio Hispanic Chamber of Commerce, San Antonio Chamber of Commerce, Visit San Antonio (Past Chair), SAGE, TEX-21 (Vice President), and the Texas Transit Association (Vice President). He is an alumnus of Leadership APTA and Leadership San Antonio Class 38. He is serving on the Steering Committee of Class 46 and is Co-Chair of Class 47.
David Beckhouse, Deputy Regional Administrator Region 8 - Federal Transit Administration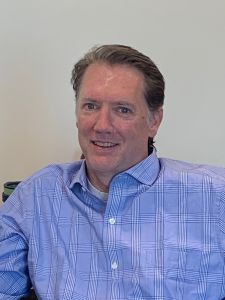 David Beckhouse is the Deputy Regional Administrator for the Federal Transit Administration Region 8. The Region 8 Office, located in the Byron Rogers Federal Building in Denver, Colorado, assists more than 70 grantees and administers more than 250 grants throughout the region, providing oversight for approximately $1.5 billion in federal funding of public transportation projects.
Mr. Beckhouse has been with FTA since 1995. Prior to working as deputy regional administrator, he was the team leader for planning and program development and a community planner in Region 8. He has a Bachelor's Degree in political science from Radford University and a Master's of Public Administration from Virginia Tech.
Nick Blackstone, Regional Mobility Manager - Rapides Area Planning Commission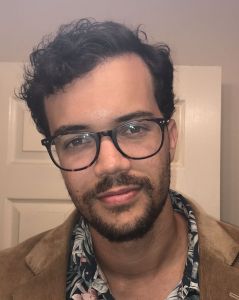 Nick is the Regional Mobility Manager for Rapides Area Planning Commission. Prior to that Nick served as the Transportation Planner for RAPC. Before he entered the planning world Nick worked in disaster planning and went to grad school at Northeastern University finishing with a degree in International Relations.
Dawn Block, Colorado Chair - South West Transit Assocation & Transit Coordinator - City of La Junta Transit

Dawn Block, Transit Coordinator for the City of La Junta Transit, has been in municipal government for 34 years, 20 of them in transit. She has served on the Colorado Association of Transit Agencies board for 5 years and as Board President for 4 years. That position allows her to also serve on the South West Transit Association board. She works with several advisory boards and was recently appointed to the newly-formed Governor's Clean Transit Enterprise Board. She worked with CASTA and the Southeast Colorado Regional Coordination Council to legislatively change the CDL testing/tester requirements in Colorado to better meet the needs of rural areas of the state. Dawn consistently works to promote transit, specifically rural transit, in Colorado and nationally. She is a Master Trainer with CASTA and provides a variety of trainings across the state.
John Bodnar, Director, Transit Programs, Office of Program Management - FTA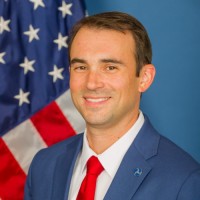 John Bodnar serves as the Director of the Office of Transit Programs at FTA.  In this role John oversees the implementation and administration of many of FTA's formula and competitive grant programs for both urban and rural areas including the Low or No Emissions Program, Urbanized and Rural Formula Programs, Tribal Transit Program, All Stations Accessibility Program, and three competitive Ferry programs.  Prior to joining FTA in 2013, John served as a Project Officer for the Washington Metropolitan Area Transit Authority, providing oversight for its paratransit service.  John has a Bachelor of Arts from the University of Virginia and a Master of Business Administration from the Pennsylvania State University.
Scott Bogren, Executive Director - CTAA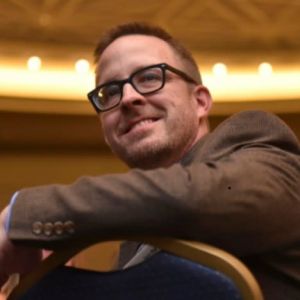 Scott Bogren has been with the Community Transportation Association of America (CTAA) since 1989, serving the Association in a wide variety of roles before being named Executive Director in 2016. He is a passionate transit advocate and (prior to COVID-19) a daily transit user. His work has always focused on building and promoting safe, affordable, accessible and inclusive mobility for all Americans. A proud graduate of Indiana University's journalism program, Scott lives in Germantown, Md., with his wife Beth.
Angel Bond, Program Manager - Boulder County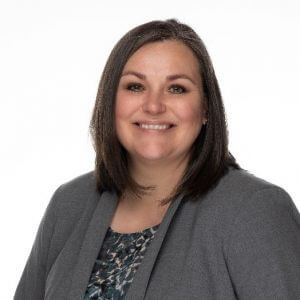 Angel Bond is the Boulder County Mobility for All Program Manager. She has over twenty years' experience in the public sector, demonstrating consistent success coordinating collaborative projects and bringing together diverse interests at the international, national, regional, and local levels of government. For the past nine years, Angel has worked in the field of mobility management and multimodal transportation equity. In her current role as Boulder County Mobility for All Program Manager, Angel's work ranges from facilitating the local coordinating coalition to planning and implementing projects that improve access to multimodal transportation options for people of all ages, abilities, income, and backgrounds in Boulder County. She oversees transportation assistance, educational, and planning efforts focused on improving access to equitable, affordable, and accessible transportation for underserved or vulnerable populations. Angel is passionate about equity, collective impact, inclusive planning to achieve human-centered, transportation solutions, and language access. She prides herself on creating dynamic teams and a positive culture of innovation.
Ron Brooks, Founder & Ceo, Accessible Avenue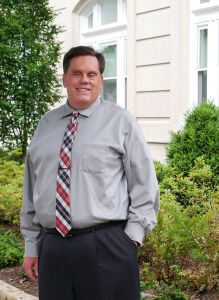 Ron Brooks is a graduate of Indiana University and a 29-year veteran of the public transit industry where he is focused on making bus, rail, paratransit and other services accessible and equitable for everyone, including people with disabilities. Ron is the founder and CEO of Accessible Avenue, which provides accessibility and equity-focused consulting and training services to the transportation industry. Ron also serves as the Senior Director for Policy and Stakeholder Engagement for UZURV, a Transportation Network Company adapted to meet the needs of people with disabilities. In his off time, Ron is a committed advocate within the blind/low-vision and disability communities where he serves on a number of Boards and committees for several non-profit community-based organizations. To get to know Ron, find him on LinkedIn at www.linkedin.com/in/ron-brooks-066b174//.
Rex Colorado, Regional Sales Manager - New Flyer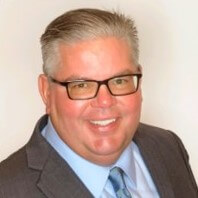 Rex Colorado is a Regional Sales Manager representing New Flyer | MCI Public Sector efforts in seven of eight states in SWTA Nation: Arkansas, Colorado, Kansas, Louisiana, Oklahoma, New Mexico, and Texas. Arizona is served by fellow RSM, Walter Yang out of Phoenix. Rex also serves clients in Iowa, Nebraska, North Dakota, South Dakota, and Wyoming. His clients utilize heavy-duty transit bus and commuter motor coaches. Rex has a combined 29 years of sales experience in public transportation and commercial vehicle industries. Prior to his career in Sales, Rex gained invaluable experience working as a certified welder & fabricator in Petro-chemical, mining, and other heavy industrial settings and as a commercial fleet mechanic prior to that. GOJO, GOOP, LAVA, or Fast Orange hand cleaner? Rex can tell you which is best as he got his hands dirty for years strengthening his mechanical aptitude and broadening his skill set.
Paul Comfort, SVP Chief Customer Officer - Modaxo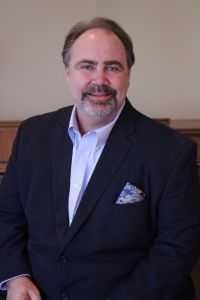 Paul Comfort serves as SVP & Chief Customer Officer for Modaxo Americas one of the world's largest transit technology companies and is host of the industry leading public transportation podcast, Transit Unplugged heard in over 100 countries and the new YouTube sensation, Transit Unplugged TV show.  Paul has authored three Amazon #1 best-selling books "The Future of Public Transportation", the children's picture book "Public Transportation – From the Tom Thumb Railroad to Hyperloop and Beyond" and his latest "Conversations on Equity and Inclusion in Public Transportation" which remained atop the Amazon Mass Transit Best Sellers list for six weeks.  He also serves as Executive Director of the North American Transit Alliance.
Mr. Comfort is an attorney, popular keynote speaker and the former CEO of one of America's largest transit systems, the Maryland Transit Administration (MTA) in Baltimore.  He has also served as an elected County Commissioner and County Administrator for two Maryland counties.  Mr. Comfort is the recipient of The American Association of State Highway and Transportation Officials' (AASHTO) "President's Award".
Roger D'Hollander, COO - Damera Bus Corporation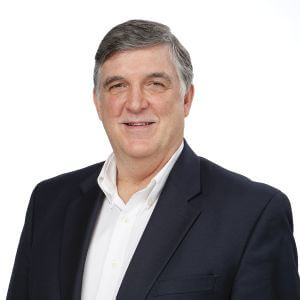 Roger is the Chief Operating Officer of the Mississauga Bus Group of Companies (MBGC) which includes Damera Corp. Roger is responsible for driving growth in the private and public sectors with a focus on electric and hydrogen vehicles and services. He is providing executive leadership in areas of business development, capital planning and manufacturing expansion. Prior to joining MBGC, Roger was the President of a connected car software company focused on location-based transactions. His 40-year career has spanned executive management and business development of technology related companies including carrier-grade switches, PC manufacturing and hardware and software development. He has a degree from Western University in economics with a major in computer science. His focus is business development, has conducted business in over 60 countries and is based in Ontario Canada.
Shawn Davis - City of Conroe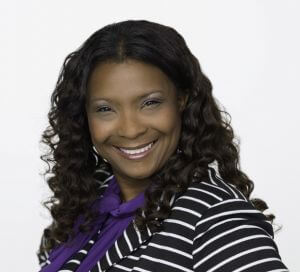 Mrs. Shawn Davis is the Transportation Manager for The City of Conroe. She is responsible for initiating and overseeing the Conroe Connection transit system since its inception in 2005. Shawn is a critical component for implementing policies, procedures, goals, and objectives to further Conroe as a recognized transportation agency. Shawn has been employed at the City since 2008 starting as a Parks and Recreation Administrative Assistant. In 2012, she was promoted to Office Manager/Transportation Specialist for the Economic Development department and then promoted to Transportation Manager in 2014. Prior to her work in Conroe, Shawn and her family relocated from southern California where she served 10 years in the healthcare industry.
Shawn oversees a $38.2 million operational and $6 million capital budget in federal grants and is accountable for the management of 115 bus stops, 13 transit vehicles, 70 miles of transit routes, and managing the safety of over 4,000 trips a month. Her experience includes grant management, creating operational plans for initiating routes, route efficiencies and innovative programming. Currently, she is pursuing the planning and development efforts for an on-demand business model and regional connectivity.
Under her leadership, Conroe Connection Transit was recognized by the 24th National Conference on Rural Public & Intercity Bus Transportation in 2021 for leveraging their federal designation and its resounding effects that resulted in unprecedented public transit opportunities for Conroe, Texas.
Shawn is an alumnus of University of California Santa Cruz where she double majored in Women's Studies and Legal Studies. In 2012, she graduated from the University of Phoenix with a Master's of Public Administration. Shawn is a member of the Conroe Noon Lion's Club, National Grants Management Association, and Southwest Transit Association. She has served in key leadership positions in her community, such as the Conroe 360 class of 2016, Leadership Montgomery County class of 2017, Montgomery County Thoroughfare Plan and local government member for the Houston Galveston Area
Council's Regional Transit Coordination Subcommittees. Shawn also served as a board president of Family Promise of Montgomery County for a number of years. In her leisure time, Shawn loves traveling in her RV; is definitely considered a "foodie" and loves live music.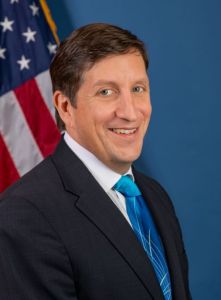 Joseph "Joe" DeLorenzo is FTA's Associate Administrator for Transit Safety and Oversight and Chief Safety Officer. The FTA Office of Transit Safety and Oversight administers a national transit safety program and monitors program compliance to ensure safe, reliable and equitable transit service in accordance with FTA policy and regulatory requirements. The office implements and oversees safety standards for all modes of public transit in the United States.
Before joining FTA, Mr. DeLorenzo served as the Acting Associate Administrator for Enforcement for the Federal Motor Carrier Safety Administration (FMCSA) and the Agency's Director of the Office of Enforcement and Compliance, where he was responsible for policy and program development for the Agency's enforcement and compliance program.
Mr. DeLorenzo comes to the FTA with more than 30 years of experience in the transportation industry. Mr. DeLorenzo's career includes over 15 years of in-field experience that extends to managing training and education related to Commercial Motor Vehicle Safety and Security as Director of FMCSA's National Training Center. In that role, he was responsible for a wide range of Commercial Vehicle Safety training for Federal, State and local law enforcement agencies in the areas of Commercial Motor Vehicle and Hazardous Materials Safety and Security, Criminal Interdiction and professional development.
He holds a Bachelor of Science in Criminal Justice and Sociology and a Master's in Public Policy and Management.
Stephanie Doughty, Vice President of Professional Services -MV Transportation, Inc.

With nearly a decade of management experience in the technology sector, Stephanie Doughty will bring organization to Ventura County Transportation Commission related to executive sponsorship, engagement, and program delivery.
Stephanie began her career at MV in 2019 and has already achieved a professional services portfolio revenue of over $4.5M in just four years.  She has solutioned and delivered professional services that encompassed technology deployment and support, service model design and planning, Trapeze cloud-hosting, call center services, and advisory and consultative services.
Prior to MV, she was a Senior Manager for the McAfee Management Global Support team.  She managed the management product support team and provided customer support for McAfee SIEM, Database Security, and Policy Auditor products.
As a security manager for Intel, Stephanie managed a team of Tear II engineers who provided technical support to Intel Security business users within North America.  She was responsible for the operational metrics to ensure productivity levels were sustained.
For three years, beginning in 2013, Stephanie was the network delivery leader for Hewlett-Packard in their Consumer & Retail and Financial Services.  Here she managed $20 million in FTE and contingent labor budget and managed network engineering and operations staff of 134 employees and contractors.
Stephanie has a Master of Business Administration from the University of Oklahoma – Price College of Business and a Bachelor of Business Administration from Texas Tech University.
Gregory Elsborg, VP Chief Innovation Officer - Dallas Area Rapid Transit (DART)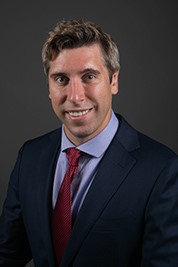 Gregory Elsborg joined Dallas Area Rapid Transit (DART) in 2019 as Vice President and Chief Innovation Officer. As Chief Innovation Officer, Gregory's responsibilities include driving new business partnerships, growing DART's Mobility as a Service (MaaS) offering and leveraging technology to facilitate innovation across the enterprise. Greg has a strong track record of driving ecommerce, mobile and innovation initiatives across a variety of industries throughout his career. His background includes Fortune 500 and global leadership roles in digital innovation and brand strategy spanning various industries. Originally from the United Kingdom, Gregory studied Marketing at Lancaster University Management School, a Top 5 UK Business School, graduating with multi-disciplinary Honors. After a successful career in the UK, including general management and marketing leadership roles in the transit industry, he relocated to the United States in 2011. EXPERIENCE Group Director, Global Mobile & Digital Innovation, Rexel Director, Digital Content, Allied Electronics & Automation Brand & Marketing Strategy Manager, GameStop New Product Introduction (NPI) Marketing Manager, Mouser Electronics Marketing Communications Manager, Digital Barriers PLC EDUCATION Bachelor of Science, Business Studies & Marketing, Lancaster University Management School International Marketing, University of Colorado at Boulder - Leeds School of Business https://www.dart.org/remote?url=https%3a%2f%2fprod-dartorg.dart.org%2fredirect.asp%3fLegacyDARTOrgUrlPath%3dhttps%3a%2f%2fprod-dartorg.dart.org%2fabout%2fexecutivestaff%2felsborg.asp
Nuria Fernandez, Administrator - FTA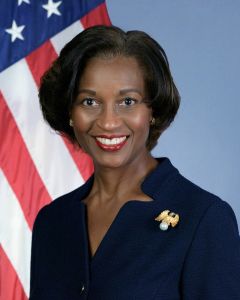 Nuria Fernandez was confirmed by the U.S. Senate as the 15th Administrator of the Federal Transit Administration (FTA) on June 10, 2021. She was previously appointed as Deputy Administrator and senior FTA official on January 20, 2021. With more than 35 years of experience, Fernandez made a name for herself as an inspiring leader in the transportation industry. She came to FTA after serving as General Manager and CEO of the Santa Clara Valley Transportation Authority (VTA), where she was responsible for 2,100 employees and oversaw projects, programs, and transit services that provide mobility solutions for more than two million people who live and work in the Silicon Valley.
Among the highlights of her tenure at VTA was the completion of the first Bay Area Rapid Transit (BART) heavy rail service into Silicon Valley, a 10-mile, $3 billion line that opened to passenger service in June 2020.  She also received federal approval in 2018 to extend the heavy rail service for another six miles.  When completed in 2026, the heavy rail service will total 16 miles of rail and six stations that will provide transit alternatives for tens of thousands of commuters in and around the Silicon Valley.
Fernandez is also responsible for the creation of VTA's Innovation Center, an incubator to encourage collaboration, test the latest technology, and imagine new ways to keep the valley moving forward by leveraging the expertise of Silicon Valley's high-tech corporations and universities.
Prior to leading VTA, Fernandez served in leadership positions at some of the busiest transit agencies in America, including Chief Operating Officer of the New York Metropolitan Transportation Authority, and Senior Vice President of Design and Construction for the Chicago Transit Authority and the Washington Metropolitan Area Transit Authority, consecutively. She also served as Commissioner for the Chicago Department of Aviation, overseeing O'Hare and Midway Airports.
In 1997, Fernandez was appointed by President Bill Clinton as Acting Administrator of FTA, where she led the agency's programs, including $1 billion in annual grant funding to local communities for planning, design, and construction of new and expanding rail and bus systems.
She served as Chair of the American Public Transportation Association from 2019-2020 and on the boards of the Mineta Transportation Institute, The Transportation Learning Center and on the Executive Committee of the Transportation Research Board.
Fernandez was born and raised in Panama City, Panama.  She holds a B.S. in Civil Engineering from Bradley University in Peoria, Illinois, and an M.B.A. from Roosevelt University in Chicago.
Joel Gardner, Executive Director - Ozark Regional Transit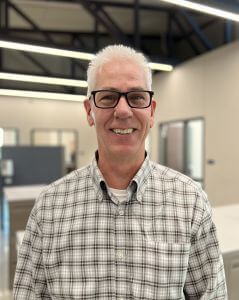 Joel Gardner was born in Michigan. His father served in the Air Force and worked as a pharmacist, while his mother served in the Army and worked as a nurse for 50 years, earning Masters Degrees in psychological nursing and statistics.
Joel graduated from high school in 1984, and after two years at Ferris State College decided to join the Marine Corps.  He enlisted in the Marine Corps in 1986, citing his parents' military service as the strongest influence in his decision to join the Corps. During his time in the service, Joel continued his studies through the Marine Corps University, Saddleback College and SDSU with a focus on math, English, leadership and warfare studies. His time in the Marines, while physically and psychologically demanding, engrained in him the strong sense of leadership and logistical savvy that makes him invaluable as an organizational leader today. While assigned as the Staff NCOIC in the Marine Corps Reserve, he also spent years working for the United Parcel Service in their logistics divisions. This experience, combined with his leadership capabilities had allowed him to transition smoothly into the public transportation field.
In 2005, Joel was involved in the start-up of JETS, a fixed route and paratransit system that operates in the city limits of Jonesboro, AR. Drawing on his transportation experience with UPS and the leadership skills instilled in him by the Marines, Joel guided JETS through the start-up phase, ultimately leaving the company with over 20 vehicles, 40 employees and a full maintenance system in place. In high demand, he then began his career with First Transit, and it was his success there as a travelling manager that ultimately led him to NW Arkansas.
Joel was hired by Ozark Regional Transit in 2013 to guide the system's ongoing growth and expansion. As Executive Director, he has reinvigorated a stagnant organization, imparting a powerful blend of leadership and professionalism on ORT employees and the communities they serve. On a day-to-day basis, Joel leads by example, always encouraging his subordinates to approach their tasks with the end goal of creating a system that contributes to the development of the community, while maintaining the highest levels of professionalism. ORT is ready to meet the growing demand for public transportation in a growing community.
Melissa Gray, Assistant Director of Transportation - NADTC
Melissa Gray joined USAging in January 2018. As Assistant Director of Transportation of the National Aging and Disability Transportation Center (NADTC), she serves as a resource on accessible community transportation addressing the needs of older adults and people with disabilities. She provides program management, communications, and programmatic support to the NADTC leadership team and to internal/external partners that are also working to promote accessible transportation options in their local communities. Melissa is passionate about supporting communities in their transportation efforts to enable older adults to maintain their independence and age in place in their homes and communities for as long as possible.
Melissa has more than 10 years' experience in aging programs, all with the focus of enhancing the quality of life of older adults through designing programs and initiatives that promote an independent and inspiring lifestyle for seniors. Melissa holds a MS in Gerontology from Texas Tech University and BS in Communication Studies from the University of Texas at Austin.
Becca Green APR, Director of Public Engagement - Rock Region Metro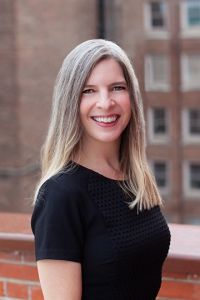 Becca Green, APR, Rock Region METRO director of public engagement, joined the organization in July 2015 and is responsible for strategic planning, public relations, collateral and content development, governmental affairs, media buying, website and social media management, community outreach and more. Prior to her current role, Green served six years as the director of marketing and communications at ACCESS, a Little Rock-based nonprofit serving individuals with learning and developmental disabilities. She managed several hospitality industry accounts and media relations for Gov. Mike Beebe's inauguration as a public relations account executive for CJRW. Green served two years as director of marketing and public relations at Arkansas Repertory Theatre. She has been a member of the Public Relations Society of America since 2005 and served as president for the Arkansas chapter. She is a graduate of the Little Rock Regional Chamber of Commerce Leadership Greater Little Rock Class XXX.
Meredith Green, CEO & Principal - Socius Amica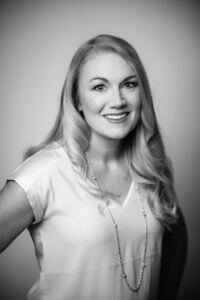 Meredith has two decades of experience in the transportation industry with a primary focus on public transportation, coordination, and mobility management. She currently operates her independent consulting practice, Socius Amica, as Principal and CEO, specializing in rural and small urban transit planning, coordinated planning, mobility management, and a variety of trainings for transit providers and mobility management practitioners.
Prior to running Socius Amica, Meredith was the sector leader of Nelson\Nygaard's Mobility Management, Access and Policy Sector; working on projects in both the fixed route & paratransit planning realms. At Nelson\Nygaard, she served as Project Manager for multiple coordinated human service and public transit projects in several states, including Idaho, Arizona, Alaska, Colorado, South Dakota, Oklahoma, Hawaii, Nevada, and North Carolina.  Additionally, her many projects include statewide mobility management planning, statewide transit and policy projects, coordinated public transit-human service transportation plans, paratransit planning and budgeting, and work promoting transit at the state legislature.
Prior to joining Nelson\Nygaard, she ran the Texas Transit Association as their Executive Director. In that role, she provided support for transit agencies throughout the state, ranging from Metropolitan Transit Authorities to rural agencies, and helped to lead legislative policy initiatives. Previously, she was an Associate Research Scientist at Texas A&M Transportation Institute, and a Principal Planner at Capital Metro in Austin, Texas.
Meredith currently lives in Durango, Colorado with her husband, five children, and two dogs.
Michelle Griffin, Director of Mobility Management - North Central Kansas Coordinated Transit Council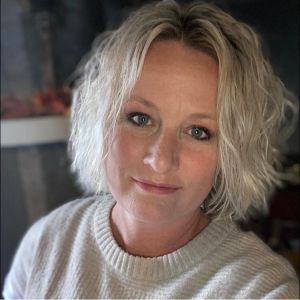 Michelle Griffin is the Mobility Manager for North Central Kansas and works closely with all of the public transportation providers in Saline, Ottawa, Cloud, Republic, Jewell, Mitchell, Lincoln and Ellsworth.  She has worked in Public Transit since 2016 and has helped to establish the 81 Connection fixed route, the Kansas Rides website, KANcycle regional bike sharing, the Moving Kansas Network and more.  She is also skilled in Social Media, Marketing, Public Relations, Networking and Travel Training.
James Hall, Program Manager of Technical Training - International Transportation Learning Center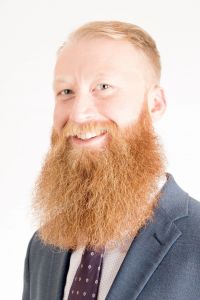 Mr. Hall is an industry-leading expert in Zero-Emission Buses and infrastructure with fifteen years of experience in various forms of transit and automotive applications working as the Program Manager of Technical Training at the International Transportation Learning Center. His career has positioned him to be at the forefront of significant advancements in vehicle technologies of all types: hybrid-electric vehicles at Toyota, medium-duty railcars at WMATA, and battery-electric technologies and charging infrastructures at Proterra, Inc. Previously, as the Technical Program Manager of Training and Development at Proterra, James led the transit industry into a new era of operating and maintaining battery electric transit buses (BEBs) and charging infrastructure. He built a team of nine training and development experts to guide transit leadership and technicians in their adoption of BEBs. This work ranged from creating brand-new instructional content, to teaching extensive technical courses for national and international transit customers, to building a coalition of industry experts and engineers to support future transit advancements. Mr. Hall is a devoted advocate for workforce development in transit and actively participates in several committees within APTA and the California Transit Association, as well as serving as the vice-chair of the West Coast Center of Excellence.
Shawn Harper, Technical Solutions Consultant - Vontas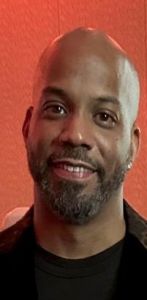 Shawn Harper is a Technical Solutions Consultant with Vontas with over seventeen years of experience in the Public Transportation industry. Shawn graduated from Georgia State University with a Bachelor of Business Administration in Computer Information Systems.
Over his career, Shawn has worked with multiple technologies, agencies, and vendors across the United States & Canada specializing in Intelligent Transportation Systems, Fare Collection, Vehicle Intelligence, and Yard Management. His positions innovated the way riders, operators, and employees interact with transit applications worldwide.
Darren Hoover, RVP Southwest Operations - MV Transporation, Inc.

Darrin Hoover, Regional Vice President
Regional Vice President Darrin Hoover is MV's executive-level representative for this operation. With more than two decades of transportation management, he brings significant expertise in P&L, budgeting, forecasting, team building, safety, and contract negotiations. If awarded, Darrin will lead in the service transition and system startup to ensure a smooth transition.
Darrin joined MV in 2018 as vice president of operations. He is focused on the quality of service, safety, and efficiency. Before joining MV, Darrin served as both the regional and general manager for Durham School Services. He managed 25 locations across Texas, New Mexico, Arizona, and oversaw more than 2,000 employees in this role.
In 2013, he received the Values Award Winner of Customer Service, an award given to one person in the company each year. Darrin was named the Top Regional Manager nationwide and successfully led his region to be selected as the Most Profitable Region.
Prior to his work with Durham School Services, Darrin served as an asset recovery manager for SRC Logistics. In this capacity, Darrin established sales territories and oversaw the team inventory purchasing.
Darrin began his career in business operations in 2004 at Home Depot as a general manager. He led all aspects of sales, operations, and training for three different stores for four years. Under his leadership, the stores' sales and profitability saw an increase, and customer service improved.
Darrin was a member of the United States Marine Corps. He holds a Bachelor of Arts degree in Foreign Service and a Master of Science degree in Business Administration.
Andrew Ittigson, Project Planner and Senior Planner - AECOM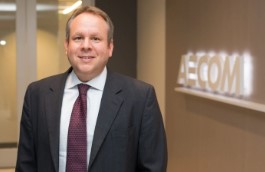 Andrew is based in Dallas and is the Transit Planning Lead for the Texas/Gulf Coast Region for AECOM. He specializes in mobility planning and has managed numerous transit planning studies for clients in Texas and throughout the country. He has over 20 years of experience working on all facets of transit and project management with a focus on service and operations planning and innovative services.
Marcella Ivins, Marketing Manager - Citibus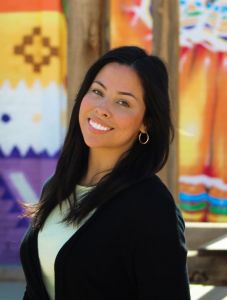 Marcella Ivins is the Marketing Manager at Citibus Lubbock. Marcella is a tech-savvy creative with a passion for marketing and holds a bachelor's degree in public relations from Texas Tech University. Marcella's career began by writing for a college newspaper where she also learned the basics of layout and design. She continued this path that led her to work at a digital marketing and video production agency, where she wrote create compelling content for websites and blogs while also using her eye for design to manage projects that included websites, logo creation, branding and much more. Marcella has been a creative since she was a child, and today she combines her love of writing and design with the power of social media to create an efficient marketing process that helps her team at Citibus Lubbock achieve their goals quickly and efficiently. Like most transit agencies, she operates as a solo-marketer on a low budget, but works to find the most efficient ways to integrate her strategies for sales, advertising, marketing, PR, digital, social media content creation and much more.
Marcy Jaffe - National Rural Transit Assistance Program (RTAP)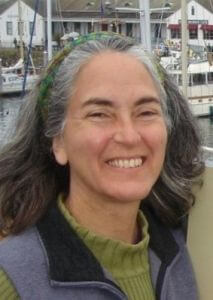 Marcy Jaffe guides and empowers tribal, rural and intercity transit partners with technical assistance for General Transit Feed Specification - GTFS. In 2016, the balance of Maryland's statewide digitized transit network was built on GTFS Builder, the no-cost tools from National RTAP. Transnnovation Inc offers technical assistance for local transits, as well. Marcy has worked at the Washington State Department of Transportation, Quileute Indian Tribe, as well as San Francisco's regional planning agency, Metropolitan Transportation Commission. Marcy has both a Master of Public Administration as well as Master of Business Administration from the University of California, Irvine. Marcy will support your next tech success!
Deborah Johnson, General Manager & CEO - Denver Regional Transportation District (RTD)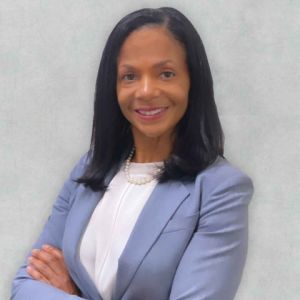 Debra A. Johnson is a person in the people business, a transit executive guided by the knowledge that her decision-making has direct bearing on the public's ability to make connections that benefit their lives. Johnson was selected as General Manager and CEO of Denver's Regional Transportation District (RTD) by the agency's Board of Directors on Aug. 25, 2020. She is the first woman to lead the agency in its 52-year history.
Johnson joined RTD on Nov. 9, 2020, from Long Beach Transit, where she served as Deputy CEO of the Southern California agency from May 2014 to October 2020. Prior to that, Johnson held executive positions at the Los Angeles County Metropolitan Transportation Authority (LA Metro), the San Francisco Municipal Transportation Agency (SFMTA) and Washington Metropolitan Area Transit Authority (WMATA).
Johnson holds a master of arts degree in public administration from California State University Hayward (now CSU East Bay), and a bachelor of arts degree in international relations from the University of California Davis. She is a proud alumna of civic leadership programs in San Francisco and Long Beach, as well as the Eno Center for Transportation's Executive Development Program. Johnson serves on the American Public Transportation Association (APTA)'s Board of Directors, Commuter Rail CEOs Committee and Emerging Leaders Committee. She is a board member of the American Public Transportation Foundation.
Johnson is also active with the Women's Transportation Seminar and the Conference of Minority of Transportation Officials (COMTO). She has received numerous awards and accolades, including being named in 2019 by COMTO as one of 10 "Women Who Move the Nation."
Traci Jones, Principal & Creative Director - Studio Six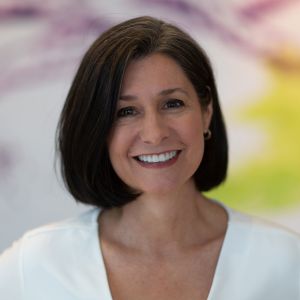 Traci Jones, Principal & Creative Director, Studio Six
Studio Six Branding Principal and Creative Director, Traci Jones, holds an MFA in graphic design and has taught at the University of Arizona, Northern Arizona University and Front Range Community College. She is a regular speaker on branding at regional and national transit conferences and is working with large regional systems, mid-size and rural systems throughout the U.S.
Traci began her career as a designer at innovative creative agencies including Communication Arts (Stantec-Boulder) where she designed one of the first branded transit systems in the nation. Collaborating with the City of Boulder, she helped launch an innovative high frequency system that would shift how transit is packaged and perceived. Rebranding the GO Boulder system was a pivotal point in her career when she witnessed the widespread positive impact that design can make when applied to the physical infrastructure of the transit system and on the lives of thousands of new riders.
Today Traci manages a talented team of designers, writers and strategists at Studio Six to rebrand transit systems from coast to coast. The agency is known for pushing the bounds of how transit is packaged and creating engaged communities in the process. The team works with systems that are ready for evolution, experiencing stagnant ridership, launching new services or expanding their fleets.
Kristin Joyner, Founder and President - KJ Backpack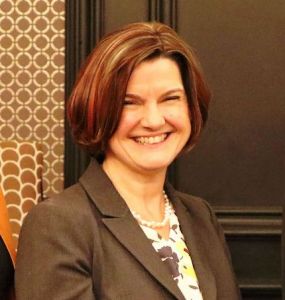 Kristen Joyner is Founder and President of KJ Backpack, LLC. Her expertise includes transit association work as Executive Director for the South West Transit Association and administrative public transportation experience for Rock Region Metro, Little Rock, Arkansas.  She leads with energy, expertise, and creativity in executive roles, as a team leader, and as a subject-matter expert. For twelve years, Ms. Joyner has developed and delivered training programs, workshops, and conferences for the transit industry, promoting strong transit workforce development, leadership, and communication across the transportation sector.
Kristen Joyner founded KJ Backpack, LLC, in 2019 with the goal of connecting exceptional and passionate trainers to transit professionals, whereby creating a responsible workforce for the safety and benefit of the traveling public. She also serves as Executive Consultant and Trainer, South West Transit Association (SWTA).
Ms. Joyner has provided direct training in leadership, management, customer service, safety, and human trafficking awareness to thousands of public transportation employees across the U.S.  She has led presentations at the U.S. Department of Transportation, national trade associations, state associations, and state DOT meetings.
She has developed and delivered curriculum in areas such as: (1) Hiring and Retaining Great Transit Employees (2) Improving Communication for Great Results (3) Silver Bullets for Transit Supervisor Success (4) Powerful Public Speaking Tips for Transit Professionals (5) Effective Goal Setting and Priority Management in a Transit World (6) 10 Uncompromising Leadership Lessons for Transit (7) Human Trafficking Awareness Train-the-Trainer Workshop
She is also responsible for developing the first transit industry leadership recognition initiative which honors human trafficking awareness work, Be the Solution Awards. She initiated the Operation: Veterans in Public Transportation (OVIPT) program, helping veterans connect with public transportation through education and awareness events; and she created the SWTA Accessible Meetings Guide to make events more inclusive for people with disabilities.
Ms. Joyner is a member of the U.S. Secretary of Transportation's Advisory Council on Human Trafficking. She serves as the Region 6 Representative on the CTAA Board of Directors, Chairs the Legislative Committee and is a member of the Training Committee. She is currently Chair of the APTA Access Sub-Committee on Technology and Training and is a former APTA Board member.
Teague Kirkpatrick - Regional Director, RideCo.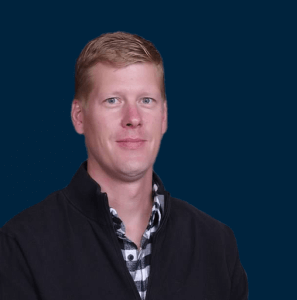 Teague is an experienced leader in the transit technology space! Driven to innovate and transform, Teague takes pride in facilitating positive change through technology. With over 12 years dedicated to transit and technology, Teague has partnered with hundreds of transit providers to develop technology roadmaps. In his role at RideCo, he continues to advocate creative approaches to enhance community mobility and a constant pursuit of mobility for all.
Taylor Klocke, Communications Director - CTAA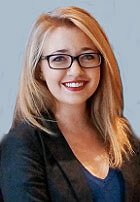 Taylor Klocke works closely with CTAA leadership to research, write and design content for the Association. She regularly meets with CTAA members to learn more about their policy needs, and translates that to Congress. Additionally, Taylor markets, manages and assists in the execution of all CTAA events. Previously, Taylor worked for a Congressional House of Representatives Member as a Legislative Correspondent. She holds a B.A. degree in Political Science from the University of British Columbia.
Amy Lane - Studio Six Branding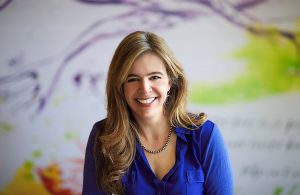 Amy is a Project Manager and Branding Strategist at Studio Six. She is instrumental in ensuring campaigns are successful by monitoring media metrics, analyzing potential media markets and channels, and overseeing the details of each campaign touchpoint. With a love affair for media analytics, Amy is also focused on refining messaging throughout the duration of a campaign. In addition to overseeing messaging, she is focused on seamless campaign execution across multiple media channels.
Her past business experience, coupled with an understanding of the human psyche, gives her a unique edge on how to approach communication, messaging and marketing strategy. Over the past 20 years, Amy has helped lead multi-disciplinary projects that weave design into every facet of branded environments and developments.
Graduating from the University of Colorado with dual degrees in Business and Psychology, Amy's education and experience combines the study of science, strategy and the human psyche allowing her to create powerful marketing that connects with diverse audiences.
Erich Lange, Senior Program Associate - CTAA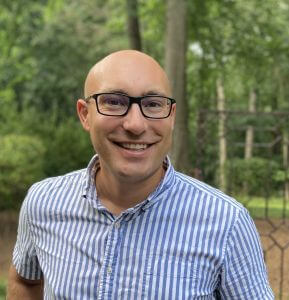 Erich Lange is the Senior Program Associate with the Community Transportation Association of America (CTAA) where he works across two technical assistance centers; the National Center for Applied Transit Technology (N-CATT) and Transit Planning 4 All (TP4A). Prior to joining CTAA, Erich was the Senior Planner and Operations Manager for the San Miguel Authority for Regional Transportation (SMART) in Telluride, Colorado where he managed the agency's day-to day operations including planning the extension of services across the rural, frontier region, and creating the agency's first GTFS data. He is passionate about supporting rural communities in improving their operations through a combination of technology, inclusive planning and innovative partnerships. He is currently pursuing his Master's in Urban and Regional Planning from Georgetown University.
Kurt Luhrsen, Vice President for Bus Operations - Houston METRO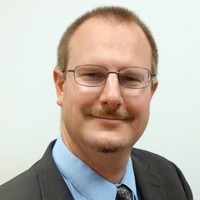 Kurt Luhrsen has been with the Metropolitan Transit Authority of Harris County for fourteen years and is currently the Vice President of Bus Operations.  In this role, he is responsible for the oversight of bus operations, service planning, ridership analysis and reporting, and fixed route scheduling.  Mr. Luhrsen has over twenty-five years of transportation planning and operations experience in both the public and private sector with special emphasis in transit service design and evaluation, scheduling, bus rapid transit development, transit facility design, and fare policy.
Kurt holds a Bachelor of Arts in Urban Studies & Planning from the University of California at San Diego and a Master of Arts in Urban Planning from UCLA.  He is also an active member of the American Planning Association and a current member of the Advisory Board for the UCLA Institute of Transportation Studies.  He also served as METRO's Project Manager for the System Reimagining project, which completely redesigned Houston's fixed-route bus network which resulted in increased ridership at a time when most large U.S. transit agencies were witnessing the exact opposite.
John Lynch, Regional Counsel Region 8 - FTA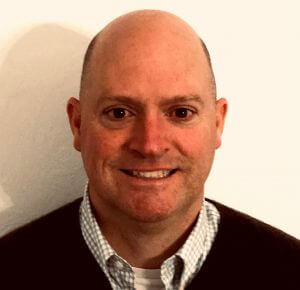 John Lynch is Regional Counsel for the Region 8 office of the Federal Transit Administration.  He has served as Regional Counsel for approximately ten (10) years.  During that time, John has actively participated in reviewing construction projects throughout the country, and is routinely asked to provide guidance and legal support on procurement issues, real property issues, environmental issues and Buy America issues.
Prior to coming to the FTA, Mr. Lynch was in private practice for an additional ten (10) years, during which he focused on construction litigation, professional negligence and risk avoidance.
Gail Lyssy, Administrator Region 6 - FTA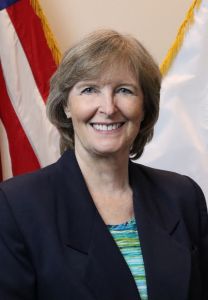 Gail Lyssy is the Regional Administrator for the Region 6 office of the Federal Transit Administration.  Based in Fort Worth, Region 6 is responsible for providing funding and oversight to transit providers in Arkansas, Louisiana, New Mexico, Oklahoma and Texas.
Gail joined FTA in 1996 as the Regional Engineer in Region 6 after working as a transportation engineering consultant in Dallas.  She is a 1985 graduate of Texas A&M University with a Bachelor of Science degree in Civil Engineering and is a registered Professional Engineer in Texas.
Chris Mandrell, Secretary/Treasurer Board -South West Transit Assocation & General Manager - Lubbock Citibus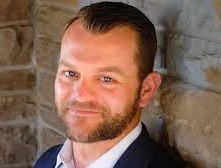 Chris Mandrell, General Manager of Citibus, is dedicated to the citizens of Lubbock and the transit system that serves our city. Chris has been focused on bringing the company into the 21st century by investing in modern technology and improving services for the community.
In recognition of his contributions to the transit industry, Chris was selected as one of Mass Transit's "Top 40 Under 40" in 2022. Additionally, under his leadership, Citibus was awarded 39.6 million dollars from the Federal Transit Administration to replace buses that are on average over 20 years old and beyond their useful life. Chris's commitment to the citizens of Lubbock and the transit system that serves the city is unwavering.
Chris is a dedicated professional and active community member, currently serving as a Board Member for several organizations. He is the Vice President of Urban Systems for the Texas Transit Association (TTA) and serves as Secretary/Treasurer for the Southwest Transit Association (SWTA). Chris is also a member of the Lubbock Metropolitan Planning Organization Policy Board and holds the position of Vice-Chair. In addition, he is an active member of the Lubbock Chamber of Commerce and has held various volunteer positions with the United Way. With a wealth of experience and a passion for community service, Chris is committed to making a positive impact in the transportation and civic sectors.​
Ward McCarragher - Vice President, Government Affairs and Advocacy, APTA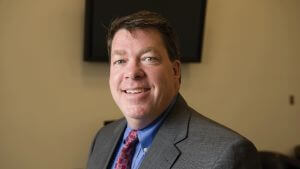 McCarragher manages APTA's lobbying efforts on federal legislative issues that affect the public transit industry on Capitol Hill. In that capacity, he oversees industry efforts on the federal budget, the annual appropriations process, multi-year surface transportation authorization bills, and security, tax, energy and environmental legislation and measures that affect public transit, commuter, and intercity passenger rail service, including high-speed passenger rail. He also serves as a staff advisor to APTA's Legislative Committee.
Before joining APTA in 2018, McCarragher served as Majority/Minority Chief Counsel for the
U.S. House of Representatives' Committee on Transportation and Infrastructure for 20 years. Prior to that, he served as Majority/Minority Counsel for the Subcommittee on Surface Transportation and the Subcommittee on Economic Development and Public Buildings. In these roles, he has been directly involved in negotiating, drafting, and supporting each of the public transit titles of the surface transportation legislation, starting with the Transportation Equity Act for the 21st Century (TEA 21) and up to and including the Fixing America's Surface Transportation Act (FAST Act)
Bruce McClary-Davis, Transportation Security Inspector - TSA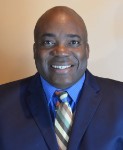 Bruce W. McClary-Davis is a Supervisory Transportation Security Inspector (STSI) assigned to the William P. Hobby International Airport (HOU/BPT). He was selected for this position in April 2018. In this role, Mr. McClary-Davis is responsible for ensuring security compliance of persons, commodities and surface transportation systems regulated under Title 49 Code of Federal Regulation (CFR). He is accountable for the administration of complex and critical enforcement and compliance programs designed to ensure the security of surface transportation and protect the nation's public from sabotage, disruption, piracy or other acts of terrorism to transportation systems, networks and facilities. Mr. McClary-Davis is an Adjunct TSA Instructor at the Federal Law Enforcement Training Center (FLETC). In addition, Mr. McClary-Davis is a certified Federal Emergency Management Agency (FEMA) Master Exercise Practitioner Program (MEPP).
Kendra McGeady, Vice Chair Board -South West Transit Assocation & Director of Transit - Pelivan Transit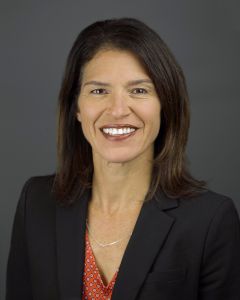 Kendra Sue McGeady has been the director of Pelivan Transit since March of 2016. Located in Northeast Oklahoma, Pelivan Transit provides demand/response and on-demand transit services to seven counties which cover 4,466 square miles. Well integrated with tribal nations, Pelivan also provides transit for ten tribes including the Cherokee Nation, and the nine tribes of Ottawa County. Pelivan Transit serves as lead agency for PICK Transportation and Veterans Ride Connect, and was named the CTAA's 2018 Rural Transit System of the Year. A proud member of the Cherokee Nation, Kendra serves as a national board member for CTAA representing rural and tribal transit, is the vice chairwoman of the Southwest Transit Association, and is an active member of the Oklahoma Transit Association, serving as co-chair of the Advocacy and State Relations Committee.
Robert McHaney AICP, CTP, Chief of Integrated Planning - The Goodman Corporation

Robert McHaney, AICP, CTP, joined The Goodman Corporation in 2008. He has been developing mobility policies and a mobility consultant for over 15 years and is an AICP Certified Transportation Planner. He is the Chief of Integrated Planning at The Goodman Corporation where he strives to integrate the planners, engineers, urban designers, economists, and policy experts to ensure TGC is at the forefront of helping communities develop plans and projects that fully address today's most pressing issues.
Jason Miller - Fehr & Peers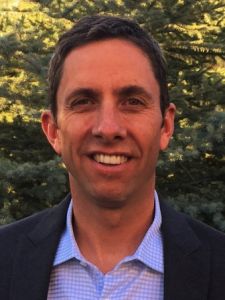 Jason is a Senior Associate and Transit Expert at Fehr & Peers's Denver Office. With over 19 years of transportation planning experience, 12 of which were as the Executive Director of Mountain Rides Transportation Authority, Jason knows how to balance lofty vision with practical implementation strategies. Jason has a long track record of building successful short- and long-range transit plans that incorporate innovation, route efficiency, infrastructure development, financial planning, strategic technology, and emerging mobility concepts. He has a depth of experience planning, developing, and implementing effective transit solutions that match travel markets with the most productive service options and tactical infrastructure improvements including mobility hubs. He has a keen awareness of how to build context-sensitive solutions that meet the goals of the community, stakeholders, and local decision makers. He has recently managed transit planning projects throughout the western US including Fort Collins, CO; Denver, CO; Eagle County (Vail), CO; Lubbock, TX; Jackson, WY; Park City, UT; Sedona, AZ; and Moab, UT.
Doug Monroe - Corridor Planning (Operations), RTD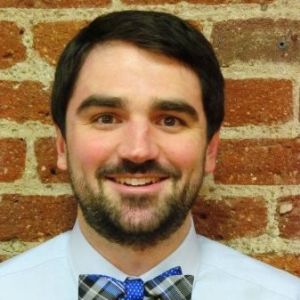 Doug Monroe is the Manager of Corridor Planning at the Regional Transportation District in Denver. He is responsible for leading major corridor planning efforts throughout the District for mid- to long-range projects. Doug's work includes analyzing system performance and recommending and implementing changes to improve the operation, speed, capacity, and reliability of the RTD transit system. Prior to joining the Planning Department, Doug was in the Service Planning & Scheduling Division. His projects have included developing and implementing bus and rail service plans for the W Line, planning bus service changes for the opening of the G Line, and implementing bus lane projects with the City and County of Denver.
Doug is a member of the American Institute of Certified Planners. He has earned a Bachelor of Environmental Design in Planning and a Master of Urban and Regional Planning from the University of Colorado.
Jan Naidu, CEO - Revolt Battery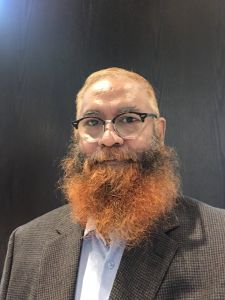 Founder and CEO - ReVolt Battery Technology Corporation Jan Naidu is Founder & CEO of ReVolt Battery Technology which is based at the University of Houston - Innovation Center in Texas. With a Master's degree in Electrical Engineering and 27 years of expertise in data science, he provides the vision and technical direction to develop a market leading platform for transportation electrification. ReVolt is building a SaaS platform to enable transit agencies evaluate the energy consumption and battery performance of city transit electric buses operating on real day-to-day routes and standardized bus drive cycles.
Thomas Orgren - Foursquare ITP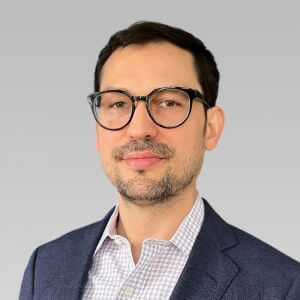 Thomas Orgren is a transportation planner and data scientist who specializes in applying complex data analysis methods to transit service planning, performance monitoring, and capital needs budgeting, and making the results relatable to a wide audience. He works extensively with the Maryland Transit Administration on service planning projects for the BaltimoreLink system, most recently playing a key role in the agency's response to the Covid-19 pandemic and subsequent recovery plan. Thomas has also worked on local, regional, and statewide transit service and bikeshare planning projects across the mid-Atlantic region and up and down the East Coast. Thomas has significant experience using data to improve the effectiveness and equity of public transportation systems with projects including web-based interactive GTFS QA/QC tools, developing new methods for monitoring bus route performance over time, Title VI service equity analysis, project prioritization, travel flow prediction, trip chain validation using Open Trip Planner software, and more.
Thomas got his start in public transportation as a bus driver at the University of Virginia, where he helped to overhaul the system's safety and training procedures. More recently, he worked for the City of Philadelphia and the Southeastern Pennsylvania Transportation Authority, where he helped to build the case for a comprehensive bus network redesign and a bus rapid transit line, using the results of in-depth data analysis to inform decision-makers and the general public of the benefits of a more equitable transportation system.
Joseph "Joey" Parks, Program Director - CASTA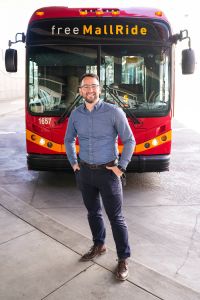 Joey began his career in the transit industry 6 years age when he joined the Colorado Association of Transit Agencies (CASTA) and has been developing training, leadership, and safety programs for 11 years. As the Program Director at CASTA, Joey enjoys creating new programs and played an integral part in developing CASTA's 2022 SWTA Chair Award winning LEAD Academy Program and the CASTA Defensive Driving Program. In Addition to developing new programs, Joey also oversees the Colorado Rural Transportation Assistance Program and the Colorado Ozone Season Transit Grant Program that provide grants to transit agencies to help mitigate ozone pollution in Colorado. These programs provide much needed training, funding and assistance to the transit industry in Colorado and other states. Joey lives in Thornton, CO with his wife Mary and 6 year old daughter Penelope and enjoys camping, trail running, and taking photos of buses.
Jamie Pfister, Associate Administrator for Regional Services - Federal Transit Administration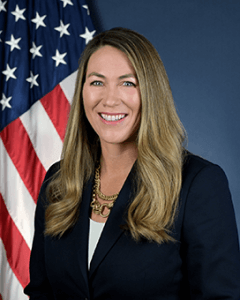 Jamie Pfister serves as FTA's Associate Administrator for Regional Services. In that role, Ms. Pfister provides leadership to FTA's 10 regional offices, supporting communication and coordination to help administer the multi-billion-dollar federal transit program, including performance management, risk management, and data-driven decision making at the regional level.
Previously, she worked as Associate Administrator for Regional Operations and Program Delivery at the National Highway Traffic Safety Administration. In that role, she oversaw the agency's 10 regional offices and grant management and operations office, where she was responsible for about two-thirds of NHTSA's budget, about $600 million annually, to help State Highway Safety Offices advance traffic safety across the country.
Prior to joining NHTSA, Pfister spent 16 years at the FTA and served in a variety of roles. She oversaw the safety of one of the country's largest heavy rail systems – Washington DC's Metrorail – and the delivery of FTA's grant portfolio of approximately $7 billion. During her tenure at FTA, she also spent nine years in FTA's Atlanta office working closely with the state transportation departments and transit stakeholders across eight southern states, Puerto Rico, and the Virgin Islands.
Pfister has a bachelor's degree in industrial engineering from the Georgia Institute of Technology, and a master's degree in business administration from Georgia State University.
Akia Pichon, Transit Administrator, CCT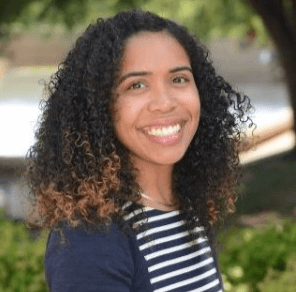 Akia Pichon is the Transit Administrator for the McKinney Urban Transit District in Collin County, Texas. Akia is passionate about public transportation access and local infrastructure policy. She is an active member of the Texas State Bar and a lifelong Texan. In her free time, Akia likes to bake, paint, and arrange ikebana.
Leiton Powell CCTS, CSSO, Transit Operations Supervisor - Greeley-Evans Transit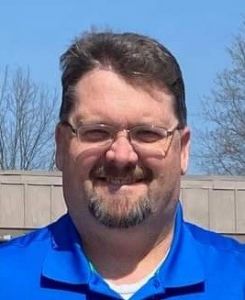 Originally from eastern Montana and raised in sunny northern Colorado, I have been involved in public service for over 25 years.  I worked in the emergency communications for a 4000-square mile county taking 911 calls and dispatching for 43 police, fire, and EMS agencies.  After being turned down everywhere west of the Mississippi, I gave up the dream of being a police officer and focused on becoming a supervisor and manager.  I was a front-line supervisor for the 911 center and worked towards transitioning to emergency management career for 8 years.  The local aeromedical agency which we dispatched for with the 911 center split off and started their own communications center.  I was recruited to be center director where I led for 6 years.
I resigned and attempted to expand my bookkeeping and accounting business.  After three months of not getting promised work from clients, my wife told me to go back to work.  I contacted a friend who was a supervisor for Greeley Evans Transit who validated that GET would help me get my CDL upon hire as a bus operator.  After a year of being a bus operator and transit dispatcher, I was promoted to the Transit Operations Supervisor where I oversee day-to-day operations, am the ADA coordinator for the agency, oversee our dispatch center, assist the Transit Manager with budgeting and planning, and assist our Safety and Training supervisor.
I have degrees in Criminal Justice and Business Management, have CTAA certifications as Community Transportation Supervisor (CCTS), Safety and Security Officer (CSSO, and am a graduate of CTAA's Emerging Leader Academy in 2022.  I have certifications in NIMS ICS 700, 800, 100, 200, 201, 300, and 400, and COML.
I have been married to my wife, Angel, for 26 years and have two kids who are living their dream careers.  Kim is a teacher at a Christian school in Maryland and Geoff is a Senior Airman in the US Air Force stationed in Cheyenne.  I enjoy serving in my local church, nature and candid photography, running my side accounting/bookkeeping business, and playing golf.
Ann Rajewski, Executive Director - CASTA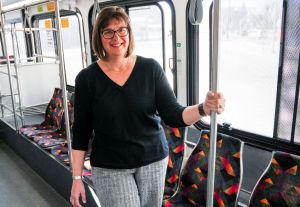 Ann Rajewski, Executive Director of the Colorado Association of Transit Agencies, has been a part of the CASTA Team for the last 15 years. Ann's background in Nonprofit Management was a great asset as she took on the Marketing and Communications Manager position in 2005. In 2008, Ann became the Co-Executive Director with Elena Wilken. During that time Ann and Elena led CASTA through the end of earmarks, participated in passing the bill that provided the first consistent state funding to transit, and throughout the years, endeavored to provide excellent training and technical resources to transit professionals in Colorado. In September of 2018, Ann transitioned to be CASTA's full-time Executive Director. Ann has made the growth of transit professionals and highlighting the importance of transit in the rural, resort, and urban areas of Colorado a priority, advocating on behalf of transit throughout her time at CASTA.
David Rose, Board Member - South West Transit Association & Sales Manager - Freedman Seating Company

Dave Rose is a Regional Sales Manager for Freedman Seating and has been in transportation for 30 years selling walk-in vehicles (FEDEX/UPS), mid-size buses and for the past 18 years, seating for various transportation equipment. He currently covers 17 states in mid-size bus, RV, vans, and passenger vessels. He has been attending and exhibiting at SWTA for over 20 years. Dave is currently serving on the SWTA Board of Directors as a vendor representative and travels all the states associated with SWTA. Dave is passionate about the safety of passengers and will speak on occupant safety at state and national transportation shows. Throughout the year he will share his knowledge and experience on bus and seat testing including products that can better protect passengers in both bus and vans. Freedman Seating is a 4th generation owned seating company based in Chicago, IL for over 125 years. Freedman operates their own A2LA test lab that does the majority of the FMVSS testing for the major bus and van builders in the US. Freedman manufactures seating products and sells various seats, options, and products to better protect passengers in catastrophic circumstances.
Edgar Sánchez Larios, Account Manager - Swiftly, Inc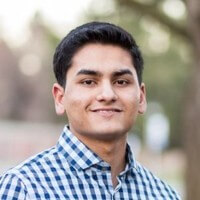 Edgar is a transportation expert with five years of experience in the field. As a former consultant, he contributed to the creation of an environmental justice report for California's High-Speed Rail project. Now as an Account Manager at Swiftly, he works with transit agencies of all sizes to enhance and improve their passenger experience by providing them with reliable real-time passenger information and highly accurate data analysis reporting.  In 2022, Edgar managed over 60 of Swiftly's customers on a variety of projects, which included the initiative to modernize DCTA's operational system of record.
Rich Sampson, Executive Director - South West Transit Association

Rich Sampson is the Executive Director of the South West Transit Association (SWTA). SWTA is a regional transit association serving eight states – Arizona, Arkansas, Colorado, Kansas, Louisiana, Oklahoma, New Mexico and Texas. He oversees all SWTA programs and activities, including member services, training and events, communications and advocacy, including growing investment in transit at all levels of government and refining regulations and policy impacting transit and mobility providers.
Robbie Sarles, President - RLS & Associates, Inc.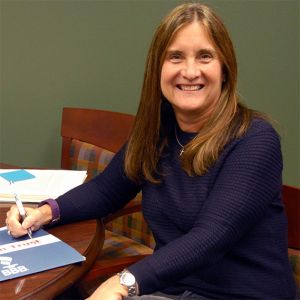 Ms. Robbie L. Sarles is President of RLS & Associates, Inc., a transit consulting firm headquartered in Dayton, Ohio, with 35 staff and offices in Indiana, North Carolina, Illinois, Vermont, Georgia, Texas, Arkansas, and Virginia. For over 40 years, Ms. Sarles has provided transit planning and operating assistance to urban and rural transit systems, state departments of transportation, and local governments, both across the country and internationally. She is a nationally recognized researcher, trainer, and presenter on a variety of topics, from Civil Rights, ADA, and workplace harassment to coordination and mobility management, performance indicators, and transit design. She maintains a close working relationship with FTA officials and other industry experts that can provide additional insight and clarification on regulatory compliance issues. Ms. Sarles is the lead consultant to International Transportation Learning Center in advancing the Bus of the Future objectives of operator safety and health, passenger access, and safety of pedestrians and other roadway users, within the transit industry.
Steven Schrayer - Foursquare ITP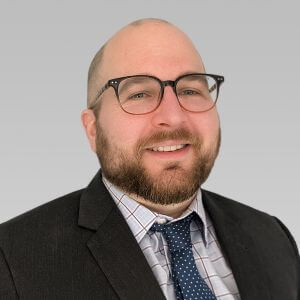 Steven Schrayer, AICP, has experience working directly in the public transit industry, working in both transportation planning and managing an agency's CAD/AVL technology. Steven has worked on writing agency RFPs, working as part of the selection commitee for an agency, developed internal tools and analytics, and deployed systems for agency staff as well as agency customers. Steven has experience with a number of software suites, Python programming, R, and using ArcGIS and QGIS for geospatial analysis. Steven has worked on projects including deploying mobile ticketing, paratransit O/D analysis, NTD reporting, managing and enhancing an agency's GTFS feed, and selection and deployment of transit scheduling software. Steven is committed to finding effective solutions to agency needs and empowering agencies to provide the best service possible across multiple modes.
David Scorey - President & CEO - Keolis North America
As President and Chief Executive Officer, David Scorey oversees Keolis North America's three operating divisions, which include the largest public transport contract in the United States in Boston, Massachusetts and a range of heavy rail, bus and paratransit operations. With intercity services throughout the US and Canada, Keolis North America has more than 6,000 employees and revenue in excess of $800 million.
Prior to taking on his current role, Scorey led Keolis Commuter Services for 5 years as CEO, where he oversaw industry leading revenue and ridership growth, increased safety and operational performance, and a five-year contract extension. Beginning his career in a hands-on role in the UK rail industry more than 30 years ago, Scorey progressed through a variety of managerial, director and VP level roles prior to becoming CEO of one of the UK's largest commuter rail operations before moving to the US in 2016.
Jess Segovia, Owner - ADA Guru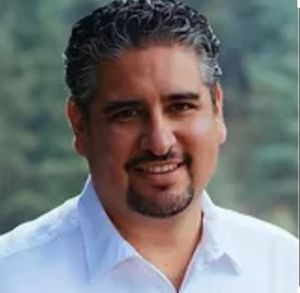 Jess Segovia has been creating and operating compliant, fully accessible public transportation services and Operator training programs since 1999. In Addition to ADA Compliance and Operator training, Jess' expertise includes Subrecipient Oversight support, DBE/SBE goal achievement services, Customer Education and Public Outreach programs, NTD Reporting, Accessible website design and compliance, FTA Triennial Review preparation, and ensuring accessible public transit facilities.
Dave Somers, Senior Research Associate - NADTC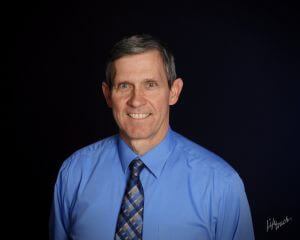 Dave Somers is a Senior Research Associate with the National Aging and Disability Transportation Center (NADTC)/USAging where he writes and produces publications and communication for NADTC, Transit Planning for All, and USAging on accessible transportation. Prior to USAging, he served as director of operations and development for Envida, a nonprofit in Colorado Springs, Colorado, providing human services transportation and homecare services.
Christof Spieler, Vice President - Huitt-Zollars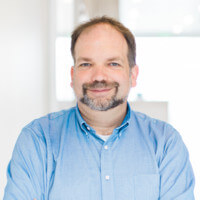 Christof Spieler, PE, AICP, LEED AP is Director of Planning at Huitt-Zollars. His recent work includes reimagining regional rail in Philadelphia, bus transformation in Boston, bus network redesign in Fort Worth, a rail station in Austin, a community vision for Galveston, commuter rail planning in Albuquerque, greenways in Houston, street design manuals for Dallas, and the resilience in Houston. He teaches at Rice University and served on Houston METRO's board from 2010 to 2018, spearheading the redesign of the bus network. His book "Trains, Buses, People: An Opinionated Atlas of US Transit" was published in 2018; a second edition that includes Canada was published in September 2021. As a member of the American Public Transit Association's Sustainability and Urban Design Working Group, he has helped draft national standards on transit and urban design and he was a contributor to NACTO's Transit Streets Design Guide. Christof holds a B.S. and M.S. in Civil Engineering from Rice University. He lives in Downtown Houston and relies on transit and walking for most of his daily trips.
Nahry Tak, Partnerships Director- Via Transportation, Inc.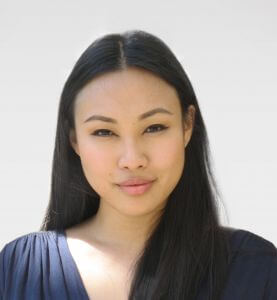 Nahry focuses on new partnerships throughout SWTA Nation with transit agencies, cities, private operators, corporations, and universities for Via, a global TransitTech company. She advises and collaborates with potential partners, guiding them to think innovatively about their transit services, and supporting them from project conception through launch.
Prior to Via, Nahry led business development and partnerships at various marketing technology companies. She also had a long career in the public sector at The Trust for Public Land, San Francisco Opera, and the Asian Art Museum.  Nahry graduated from the University of California, Berkeley with a B.A. in Art History and an M.B.A.
Dre Taylor - City of Lawrence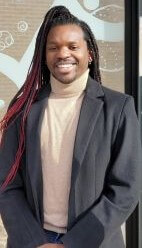 Dre'Vel Taylor is one of the Mobility Managers for the Kansas Urban Corridor. Before becoming a Mobility Manager his main focus was in urban planning. He works closely with KDOT, the Lawrence-Douglas County MPO, and public transportation agencies within Douglas County to promote better coordination and collaboration between agencies. Current projects include establishing volunteer transportation, travel training, and cross county coalition building.
Ray Tellis, Administrator Region 9 - FTA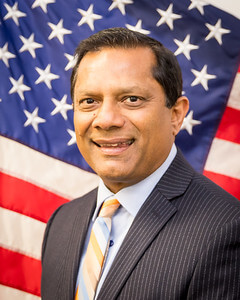 Ray Tellis is the regional administrator for the Federal Transit Administration's Region 9 office located in San Francisco.  Region 9 supports public transportation in four states, Arizona, California, Hawaii, Nevada, and three US Pacific territories namely American Samoa, Guam, and the Commonwealth of the Northern Mariana Islands, altogether representing nearly 350 transit agencies, including 185 sub-recipients.
In his capacity as regional administrator, Ray oversees a $40 billion program that provided $7.4 billion in FTA funding this past year.  He also provides executive direction to a professional staff of 50 individuals, in four locations, responsible for planning, project development, program management, project oversight and financial management functions.
Ray has over twenty-five years of experience in the public transportation industry and has worked closely with officials at state departments of transportation, metropolitan planning organizations, transit providers and other transportation stakeholders.
Cindy Terwilliger Administrator Region 8 - FTA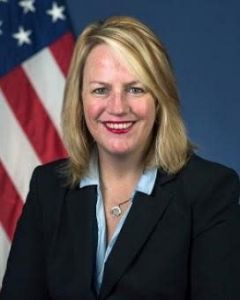 Ms. Terwilliger has spent more than 28 years working in the public transportation industry and has an in-depth knowledge of federal transit programs, the transit industry, and management of organizations. She began working at FTA in 1991.
Before becoming Region 8 Administrator in January 2017, Ms. Terwilliger served as Deputy Regional Administrator of FTA's Region 7 office. Prior to joining Region VII, Ms. Terwilliger served in FTA Region II, the FHWA/FTA Los Angeles Metro Office, and in the private sector as a transportation consultant. She has also stepped forward at important times to serve as the acting leader of FTA headquarters offices, including in 2004 for what was then FTA's Office of Safety & Security, and in 2016 as the Acting Deputy Associate Administrator of FTA's Office of Safety & Oversight.
Ms. Terwilliger studied urban planning at Hunter College at the City University of New York, NY and political science at the New York Institute of Technology.
Eddie Thomas, Vice President Transit Practice Group - BrightLine Insurance Services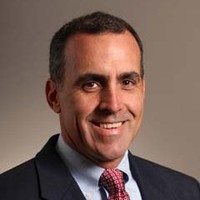 Eddie Thomas is the practice leader for public transit at Brightline Insurance.  His responsibilities are to advise and consult his public transit clients on market trends, risk management, commercial insurance placement, and implementation of industry best practices.  Eddie has been involved in the Transit industry for over 10 years and has served on various boards with APTA and regularly attends both CTAA and SWTA association events.  A graduate of Alabama and a Marines Corps veteran, Eddie lives in Birmingham, AL., with his wife Vickie.
Javier Trilla, AVP of Innovation and Information Technology - Denton County Transportation Authority (DCTA)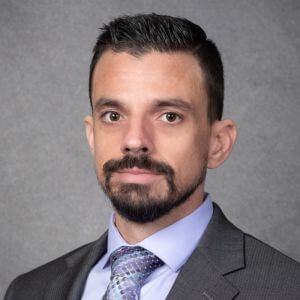 Javier Trilla serves as the Assistant Vice President of Innovation and Information Technology for Denton County Transportation Authority (DCTA). A nine-year veteran of the transit industry, Javier joined DCTA in 2014 and currently leads the Information Technology and Mobility Services departments. In addition to numerous technology initiatives, Javier led and continues to manage the deployment of GoZone – one of the largest and most successful on-demand rideshare services in the nation.
Javier earned his Masters in Business Administration from the University of North Texas, and his Bachelor of Business Administration from Florida Atlantic University. An avid runner, Javier has traveled across the country, competing in several globally recognized races including the Boston Marathon. Javier lives with his wife Christie and their two dogs in Dallas, Texas.
Kristoffer Vik Hansen, CEO & Co-Founder - Spare Labs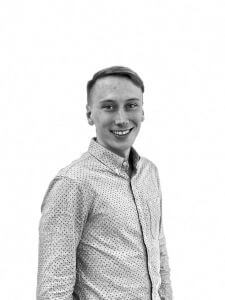 As Spare's CEO and co-founder, Kristoffer brings considerable knowledge of data-driven mobility platforms as a lead solution architect to the table. A native of Norway, Kristoffer moved to Canada to pursue his Bachelor's degree in Integrated Engineering at the University of British Columbia (UBC) in 2010. Before starting Spare, he co-founded Awake Labs, a wearable technology company committed to improving the lives of individuals with developmental disorders before shifting gears.
Dinero' Washington, Louisiana Chair - South West Transit Association & CEO - SporTran

Dinero' Washington is a native of Shreveport and serves as the president/chief executive officer for Shreveport Transit Management (SporTran), and Metro Management Inc. SporTran serves as the public transit system for the Shreveport and Bossier urbanized area. Washington was educated in Caddo Parish schools and graduated from Captain Shreve High School. After high school, he earned two degrees from Northwestern State University and later earned his MBA from Strayer University.
He currently serves as president of the Louisiana Public Transportation Association and chair for the South West Transit Association. Washington has received numerous awards during his tenure at SporTran. A few of the awards he holds closely are FTA Region VI Transit System of the Year 2020, CTAA Manager of the Year 2021, South West Transit Association President's Award for his outstanding service to the public transit industry, the Urban Transit System of the year award from Route Match, 2018 Shreveport Chamber of Commerce Top Business Professional, and Shreveport-Bossier Top 40 under 40, Mass Transit 2019 Top 40 under 40.
Elyssa Wetcher, Transportation Security Inspector - TSA


Elyssa Wetcher is a Transportation Security Inspector (TSI), with the U.S. Department of Homeland Security (DHS), at the Transportation Security Administration (TSA). She was selected for this position in May, 2008. In this role, Ms. Wetcher is responsible for Surface Regulatory and Compliance Inspections, Surveys, Security Assessments, Training and other programs provided by the TSA. Ms. Wetcher came to TSA in September, 2002, when Bush International Airport (IAH) was federalized.
Stephen Whaley - Propane Education & Research Council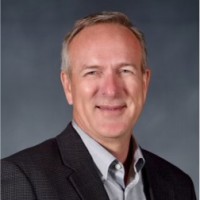 Stephen has 25+ years experience developing, marketing, and implementing transportation technologies, services, and training solutions, specifically in alternative fuel markets. Stephen is enthusiastic and adept at developing and managing internal teams as well as collaborative public and private industry partnerships. As a persuasive national public speaker, he can present complex ideas and solutions in a manner easily understood by diverse audiences.
Scott Zadakis - National Rural Transit Assistance Program (RTAP)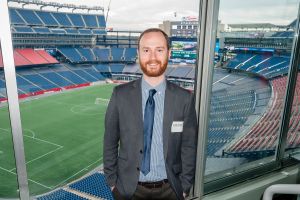 Scott Zadakis joined the National Rural Transit Assistance Program as eLearning Project Manager in September 2020. In this role he is responsible for eLearning product administration, outreach, and content development. Additionally, as a Grant Manager at National RTAP, Scott enjoys seeing the creativity and innovation being brought to bear to better serve rural and tribal communities throughout the country.
Prior to joining NRTAP Scott was Executive Director of CrossTownConnect Transportation Management Association where he collaborated with public and private sector partners to address regional needs including improved community transportation and mobility options for the general public, employer access to skilled workers, reducing traffic congestion and air pollution, and more transportation choices for commuters.
Scott has a Master's degree in Urban and Regional Policy from Northeastern University, where he focused on clean energy and transportation policy, and a Bachelor's degree in International Affairs with a concentration in Political Science from the University of Maine.