South West Transit Association
2023 SWTA Summer U Speakers
Alexandra Aitkin, Communications Specialist - South West Transit Association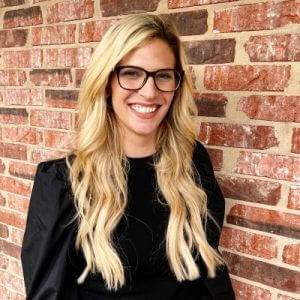 Alexandra Aitken, a born and raised New Yorker transplanted to the south 9 years ago. Graduating from Hofstra University in 2009 with a degree in Public Relations with a dual-minor in marketing and political science. I have served as a part-time Communications Specialist for SWTA for over 2 years, while also serving as the Director of Marketing for a private company in Baton Rouge, Vice-Chair of Young Professionals for the National Home Builders Association, and Social Media Specialist for the Zachary School Board. Prior to joining SWTA, I served as the Communications and Web Manager for the Capital Area Transit System for five years. For the past thirteen years, I have had the privilege of spearheading comprehensive public relations campaigns for clients ranging from transit, government, housing, education, food and beverage, family products and services, fashion and consumer products, and the most complex of all, other people. My husband, two dogs, and 10,9, 8-,7- and 6-year-old live in Zachary, Louisiana. When I'm not working, you can find me cheering on the sidelines of one of my kids' games or beating them at a round of Uno.
Michelle Griffin, Director of Mobility Management - North Central Kansas Coordinated Transit Council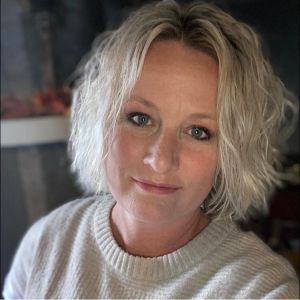 Michelle Griffin is the Mobility Manager for North Central Kansas and works closely with all of the public transportation providers in Saline, Ottawa, Cloud, Republic, Jewell, Mitchell, Lincoln and Ellsworth. She has worked in Public Transit since 2016 and has helped to establish the 81 Connection fixed route, the Kansas Rides website, KANcycle regional bike sharing, the Moving Kansas Network and more. She is also skilled in Social Media, Marketing, Public Relations, Networking and Travel Training.
Traci Jones, Principal & Creative Director - Studio Six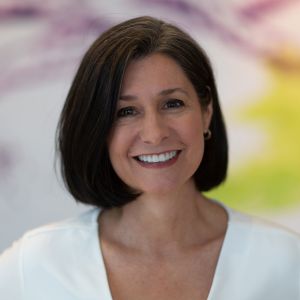 Traci Jones, Principal & Creative Director, Studio Six
Studio Six Branding Principal and Creative Director, Traci Jones, holds an MFA in graphic design and has taught at the University of Arizona, Northern Arizona University and Front Range Community College. She is a regular speaker on branding at regional and national transit conferences and is working with large regional systems, mid-size and rural systems throughout the U.S.
Traci began her career as a designer at innovative creative agencies including Communication Arts (Stantec-Boulder) where she designed one of the first branded transit systems in the nation. Collaborating with the City of Boulder, she helped launch an innovative high frequency system that would shift how transit is packaged and perceived. Rebranding the GO Boulder system was a pivotal point in her career when she witnessed the widespread positive impact that design can make when applied to the physical infrastructure of the transit system and on the lives of thousands of new riders.
Today Traci manages a talented team of designers, writers and strategists at Studio Six to rebrand transit systems from coast to coast. The agency is known for pushing the bounds of how transit is packaged and creating engaged communities in the process. The team works with systems that are ready for evolution, experiencing stagnant ridership, launching new services or expanding their fleets.
Rich Sampson, Executive Director - South West Transit Association

Rich Sampson is the Executive Director of the South West Transit Association (SWTA). SWTA is a regional transit association serving eight states – Arizona, Arkansas, Colorado, Kansas, Louisiana, Oklahoma, New Mexico and Texas. He oversees all SWTA programs and activities, including member services, training and events, communications and advocacy, including growing investment in transit at all levels of government and refining regulations and policy impacting transit and mobility providers.
Mike Spadafore, Mobility Manager - Kansas Mobility Management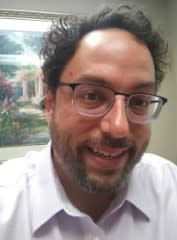 Mike is part of a team of six statewide Mobility Managers that are funded by the Kansas Department of Transportation.  Prior to his current position, Mike was the State Public Transit Manager at KDOT and has held various transportation planning-related positions in Kansas for the last 12 years.  He earned his MUPP from the University of Illinois at Chicago, specializing in urban planning and community development.
Dottie Watkins, President & CEO - CapMetro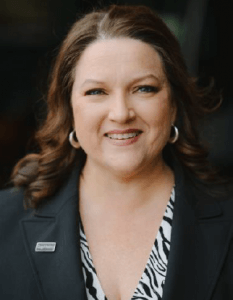 Dottie began her transit career in 1994 driving part-time for CapMetro while she attended the University of Texas at Austin. Prior to her appointment as President & CEO in January 2023, Watkins served as Deputy CEO, Chief Operating Officer, and Vice President of Bus Operations and Maintenance. She also served as the interim President and CEO beginning in June 2022.
She holds a Bachelor of Social Work from the University of Texas and a Master of Business Administration from St. Edward's University. She is recognized at the agency for her depth of knowledge of what it takes to make transit operate, but also her unwavering commitment to her staff and the frontline team members the agency relies upon.
A native Austinite, Watkins regularly enjoys trips to the pool with her daughter and plays French Horn in a local community band.